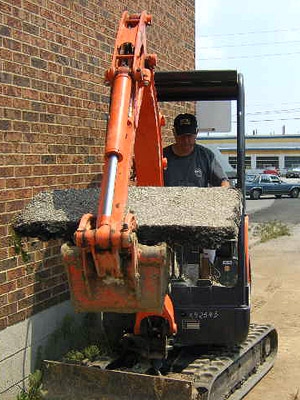 PAVEMENT AND CONCRETE REMOVAL
Removal of pavement and concrete is sometimes necessary during outside excavation waterproofing. Additionally we provide pavement and concrete removal services. Please contact us for our hourly rate.
Pavement and concrete are part of any work with your foundation. However, removing it can be a pain. Let us remove your old concrete and pavement from your property with no hassle and get back to enjoying your home.
If you have some heavy debris that you would like removed, get in touch with us today!